Discussion Starter
·
#1
·
LOG IN FIRST REPLY SORRY FOR DOUBLE POSTING
so yesterday or the day before to be specific i downloaded some file from the internet and it turned out to be a virus it started installing spam software such as nw.exe (i think that's the proper name) and some other stuff like a chinese browser and some other chinese software i eventually managed to get rid of them all and i am not sure if there are leftovers or what but after rebooting and i got this message and i can't find anything about it on the internet so can you guys help me that would so much appreciated, could this be a leftover?
thank you.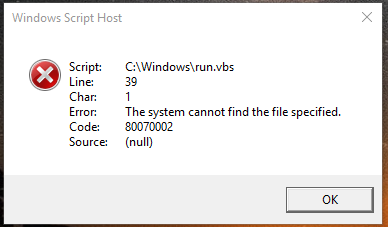 PS:i also tried some youtube video where you edit the registry but it did not work
one extra detail that might help, so chrome has been acting kinda weird since that day setting the default search engine to "websearch" instead of "google" every time i change it it changes back automatically.