If you're anything like myself, before making a purchase for some types of computer software, you scour the web for reviews, free alternatives, or read through comments to find out if this software will fit your needs.
Fairly recently, the popular software-based company, Paragon-Software, has been hard at work offering a premium service to their loyal customers.
By providing free editions of their older Windows and Macintosh software, Paragon-Software has allowed users who don't mind, to use older software to fix their current problem. Likewise, the company has been opening up trial editions of their software for no additional cost to the customer. For a maximum time of 90-days, consumers and businesses can try out the software before they make the commitment to purchase it; which in my mind is a great opportunity.
Just recently, Paragon-Software has announced that their newest hard disk software for Windows is available for 90-days absolutely free. Hard Disk Manager 15 for SMBs and enterprise users, is the latest and greatest edition of the Hard Disk Manager lineup.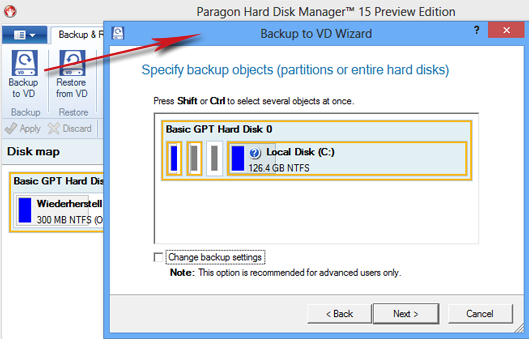 By offering a preview edition for the upcoming fall 2014 release, the software offers some new welcoming features that all users will be happy to see.
Now, users can better manage their backups with more formatting options that features a Connect Virtual Drive and a system tool that can better manage backups of all sorts. Additionally, HDM 15 now supports the right backup formats for a variety of tasks including archiving or virtualization. IT departments will also find the new management easier than before with new UI changes and even more formatting, recovery, and backup options available.
Personally, I am quite excited to see the full release of the Hard Disk Manager 15, as after reviewing the
Hard Disk Manager 14
I found it to be quite an acceptable and useful product. As I am currently doing an overlook of the preview edition, stay tuned for a full in-depth review of the all new HDM 15 when it becomes available later this year.
Download the Preview Edition
here
– View the official Paragon-Software announcement
here
.
© 2014 techsupportforum.com