·
Super Moderator, Editor, Articles Team
Discussion Starter
·
#1
·
I have quite a lot of old computer parts including several (probably) low grade PSU's. Ready cash for upgrading the psu in my machine is not in so much abundance so this morning this idea popped into my head. I wonder if its possible to splice two psu's together, eg, 300w + 300w = 600w?
I see from a quick google that this may in fact be possible.
Add2Psu
is one option but at $20, I'd be better off putting the money towards buying a replacement.
What about something like this?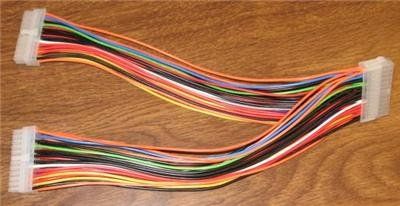 Other discussions I've come across include it being as simple as splicing a single wire from one psu to the other but I wonder if that would be way out of my area of expertise? I like that idea the best because, of course, its cost free. :smile:
Anyone here ever tried this? Does it/can it work? Would both psu's have to be the exact make and model and/or specs?
As the title suggests, this is more of an experiment than intention to use such a configuration as an end product.
I'd be interested to hear anyone's comments.