Discussion Starter
•
#1
•
I'm having problems loading one particular webpage--
http://www.falloutboyrock.com
.
I use it nearly every day, and have never had a problem. Yesterday, it worked in the morning but when I got home from work wouldn't load the top half of the page. I have XP and use Firefox as my browser. This is what it looks like right now for me: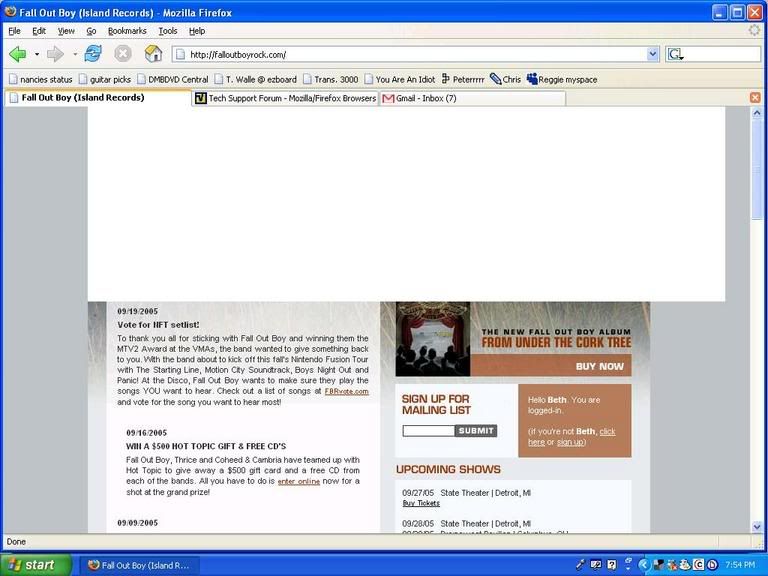 I've tried the site on another computer, also using Firefox and XP and it worked fine so I think the issue must be in my settings or something. I'm not sure what could have changed but something must have since it's not working.
I attempted to do a bit of troubleshooting based on what I could find on google. I checked and updated Java, and that didn't make a difference. I also uninstalled and re-installed Flash. Yet again, it didn't work.
Any ideas? The top part of the page is needed to nagivate the rest of the site so it's pretty annoying that it doesn't work.
Thanks in advance if anyone can help!