Discussion Starter
·
#1
·
I have a Moto G phone and here is a picture of the usage from last Saturday, when I sign into my account online here
https://login.vzw.com/cdsso/public/c/logout
This is what is shows me under settings for the usage for that day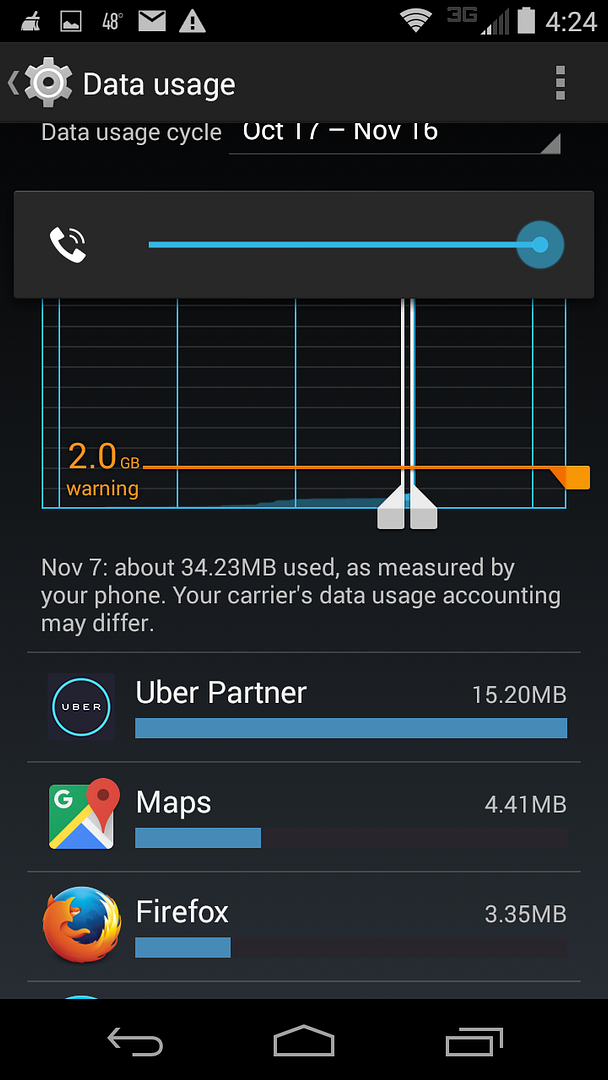 Yes, it says it may be different from what my carrier has, but since my phone keeps data usage for both wi-fi and when I'm using my carrier's data (non-wifi) it should be even more. I called Verizon and the reason they say it's out of Sync is that sometimes there is a delay in updating the information to my phone.
But, why is there a delay? If my phone records all data and the apps using the data as it happens it should be perfectly accurate shouldn't it? It doesn't need verizon to tell it what it's used. I need to know what apps have used which data (and I need to know what I've downloaded, and how much data that used) I use apps such as Uber and need to know how much data it's used
I don't like the two bracket method of having to enclose the day (which I can not zoom in on or even see the dates until the brackets are set) I'd like something when I could click on a day on calendar and/or time range to see what data I've used.