Discussion Starter
·
#1
·
alright, i have 512mb ram and 30Gb harddrive on my computer, yes i know horrible. i just need help following the steps cuz i got confused and dont wanna scroo up my computer.
here are some screen shots which i need help with, i just to know what i shud use as initial memory and maximum memory, there are also some defaults there. shud i leave this as it is? i only have 512mb ram and it shows 700 smthn as initial...what wud be the right values?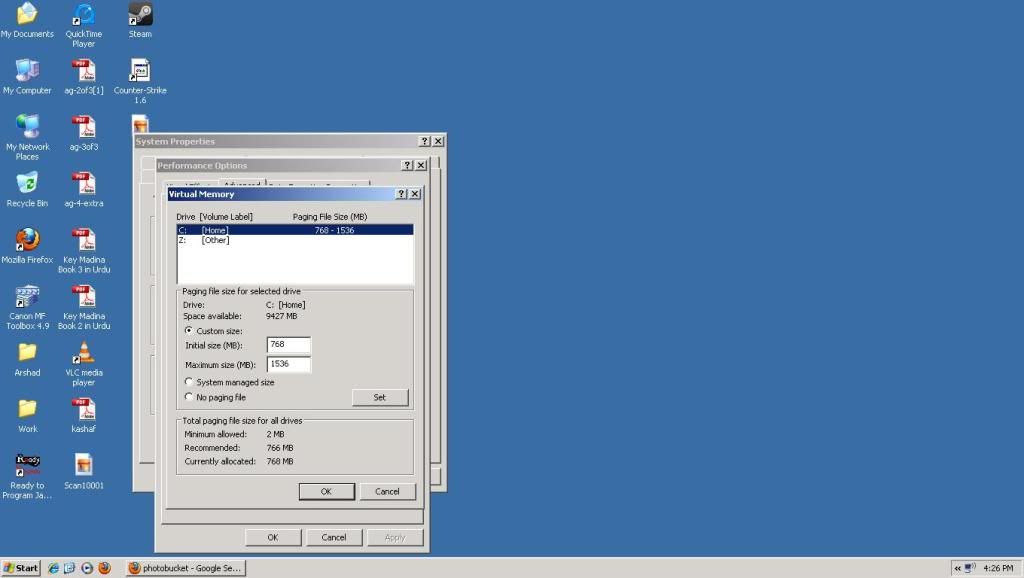 and for this, i want to know if i shud put 3GB at the end. i oly have 512mb ram and a 30gb harddrive comp. if not 3gb, then what shud i put? any help wud be greatly APPRECIATED!!!