·
Hardware Team , Games Team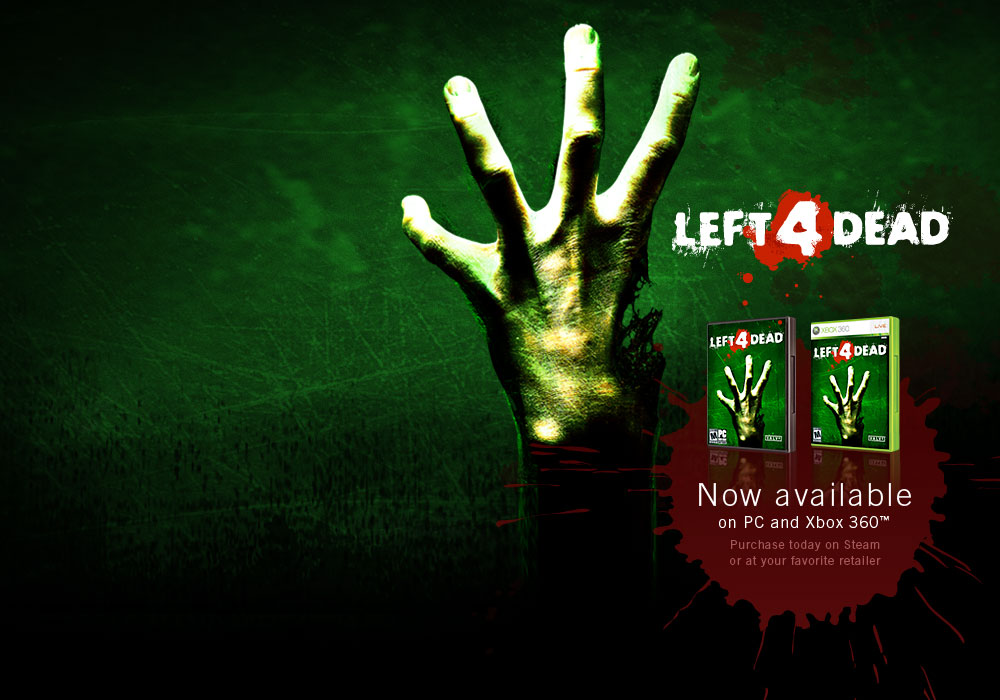 Created by Valve played by gamers.
Well ive pre-ordered from steam and played the demo.
I must say its one of the best Zombie games out there.
The harder the difficulty level the more zombies.
The zombies are fast and the movement/animations are beautiful and they are stupid. (Think Dawn of the dead and how they move). There are some zombies that have half a brain but most just see you and run at you.
The multiplayer for the demo is fun, invite your friends and start a game or join mid-game.
The full version will have lots more features
Be the Zombies
More maps
Co-op
Split Screen Co-op
Verses mode
and more
Try the demo today..
http://store.steampowered.com/app/530/
You will be looking behind you all the way!!!
System Requirements
Minimum:
o Supported OS: Microsoft Windows XP / Vista / Vista64
o Processor: Pentium 4 3.0GHz
o Memory: 1 GB
o Graphics: 128 MB, Shader model 2.0, ATI 9600, NVidia 6600 or better
o Hard Drive: At least 7.5 GB of free space
o Sound Card: DirectX 9.0c compatible sound card
Recommended:
o Supported OS: Microsoft Windows XP / Vista / Vista64
o Processor: Intel core 2 duo 2.4GHz
o Memory: 1 GB
o Graphics: Shader model 3.0, NVidia 7600, ATI X1600 or better
Trailers:
http://store.steampowered.com/app/5141/
(113mb)