i recently installed KOTOR into my new PC, only to find out that the on-board video on my mobo won't let me pick the anti-aliasing or anisotrophy settings in-game. this makes the graphics look horrible. any help?
mobo: EVGA e-7150/630i GPU mobo w/ socket 775.
CPU: Intel Quad Core Kentsfield 2.4Ghz Q6600 CPU
RAM: Ultra 2048MB PC6400 DDR2 800MHz Dual Channel
OS: Windows XP w/ SP2
Game: KotOR 1 (patched to 1.03)
Video card : On-Board 256MB Nvidia Geforce 7150/ Nvidia nForce 630i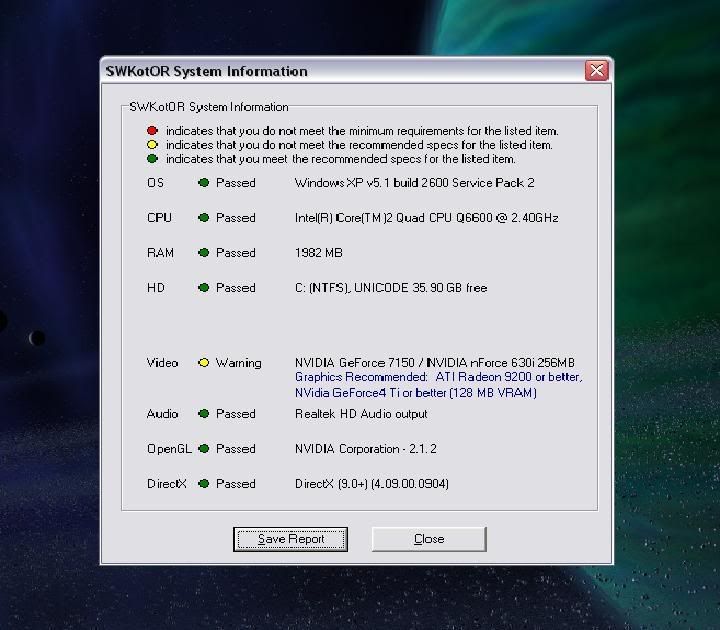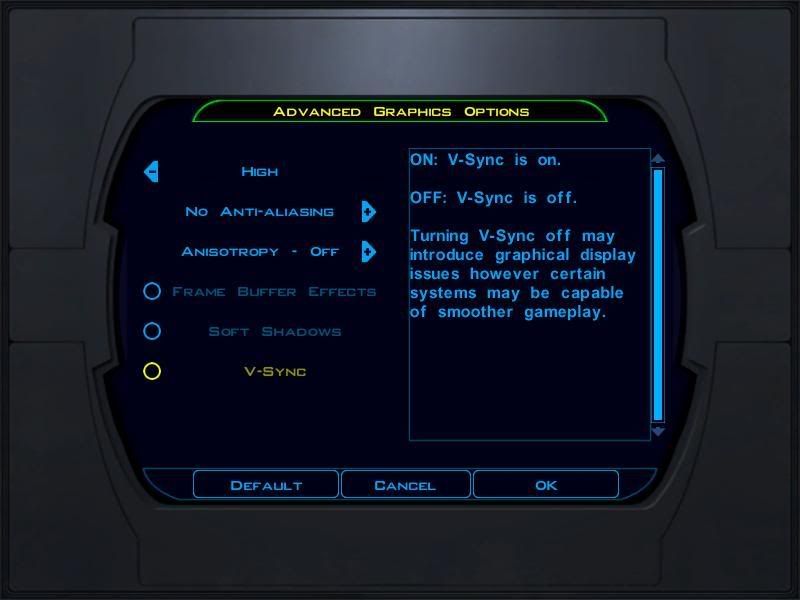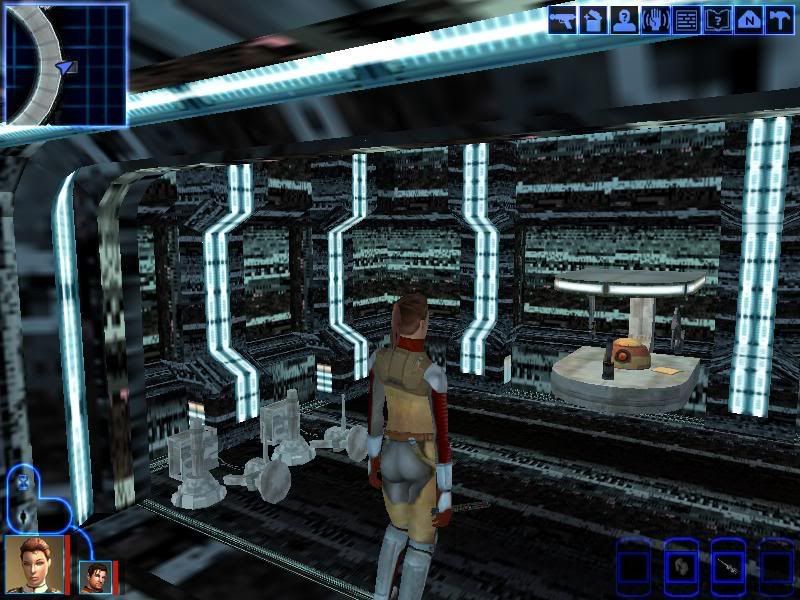 EDIT: i reinstalled, rebooted, re-did everything that i could think of, and when i tried to go to the evga site to check if they knew about it, their site is down for maintenance (go fig).