I seem to be getting a weird error when I am playing. Here is a Picture of the glitch in the red circle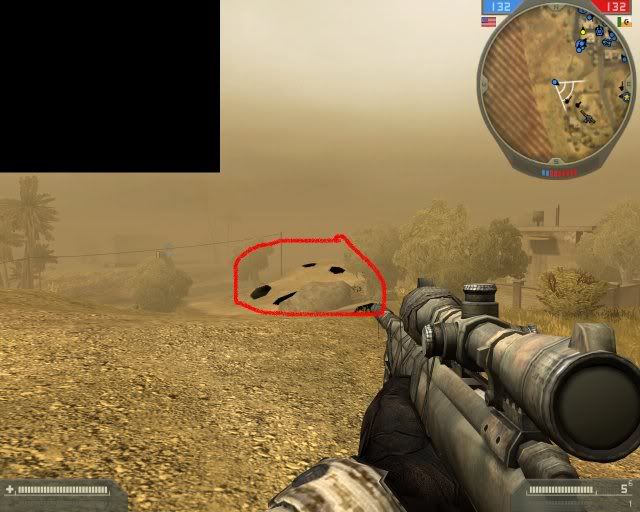 These show up every where when I do not use a scope.
I have the latest drivers and Update for Battlefield 2. I've never seen this problem before.
Thanks in advance!