Discussion Starter
·
#1
·
I have this old Gateway MD2601U laptop made in 2009. It came with Vista Home Premium x64 but I wanted XP. I installed XP but found myself with no sound, generic VGA, no ethernet, no WIFI or modem. There were never any XP drivers available from Gateway's website back then (only Vista and 7) but I wanted to try anyway.
4 days of searching/downloading/trying various drivers and I got everything working except the modem.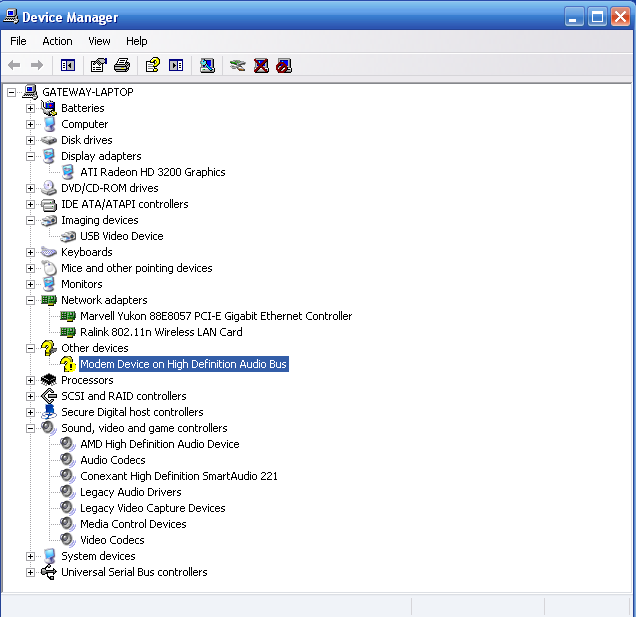 Here is the device ID:
Code:
HDAUDIO\FUNC_02&VEN_14F1&DEV_2C06&SUBSYS_14F10000&REV_1000\4&2D97AC69&0&0102
I tried pasting the ID into all the search engines but mostly got redirected to "MagicDriverInstaller.exe" websites.
I found this thread but all the links are dead:
Hello. On my gateway 2614u in Device Manager, I have 2 devices with question marks: Audio Device on High Definition Audio Bus (Code 28) (Ven_1002 and Dev_791A) Modem Device on High Definition Audio Bus (Code 28) (Ven_14F1 and Dev_2C06) I uninstalled vista and installed windows xp...
www.techsupportforum.com
Archive.org was no help.
Just one more driver needed to get XP fully working on this old laptop.
Help me Obi Wan, you're my only hope.