Discussion Starter
·
#1
·
Sound output works fine, but no audio input just stopped working at some point for no apparent reason. Error message when using vent reads similar to below, but with language:
"Unable to activate DirectSound for selected device.
DirectSoundCaptureCreate failed. HR=DSERR_NODRIVER. No sound driver is available for use"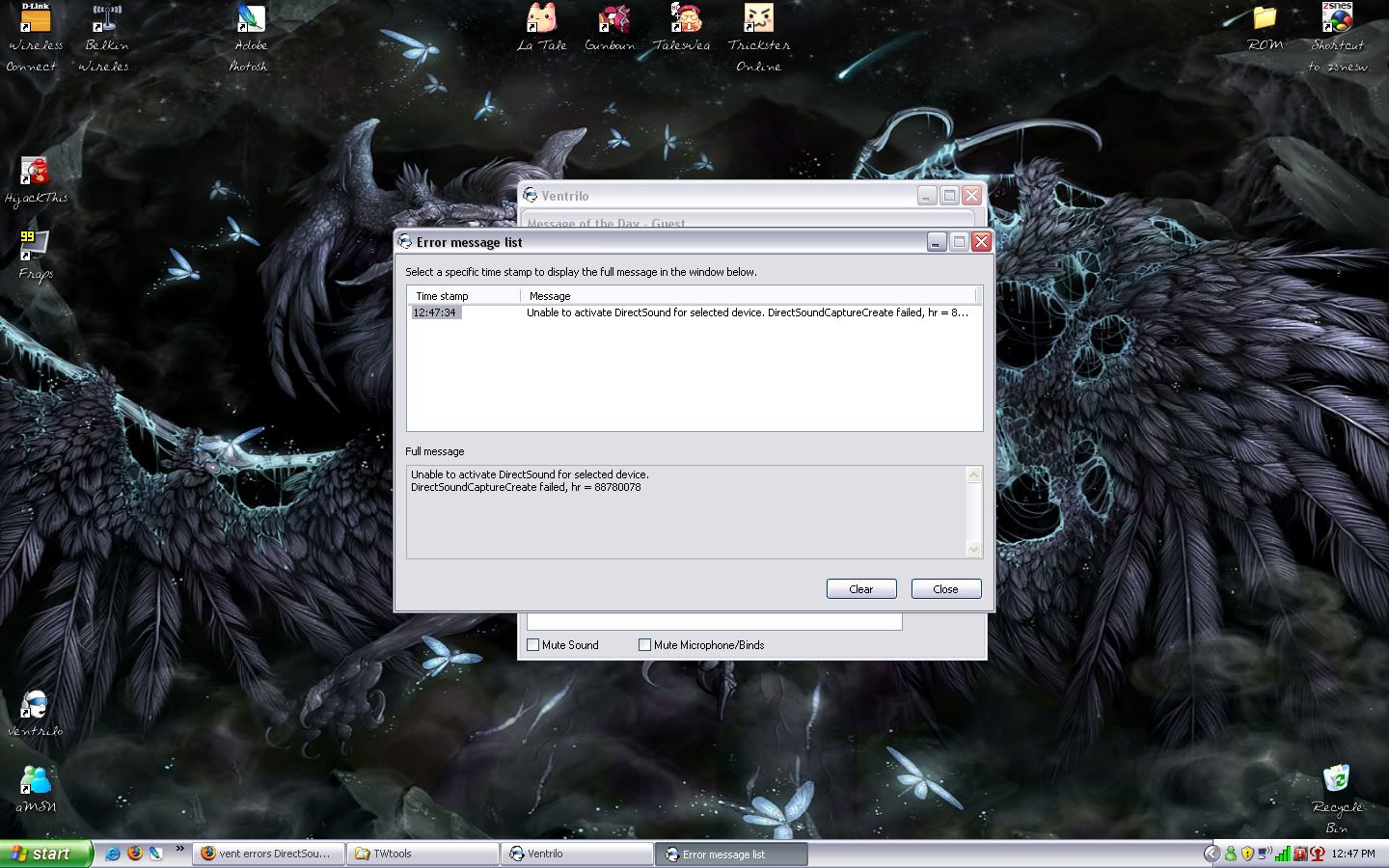 I've reinstalled Realtek drivers, but to no avail. Any help would be appreciated, please let me know if there's any other additional info that you would need.
HP Pavilion s3568hk.
Base processor: Core 2 Duo E4700 (C) DC 2.6 GHz (65W), 800 MHz front side bus, Socket 775
Chipset: ASUS EAH4550 Series
Motherboard:
Manufacturer: Foxconn
Motherboard Name: Irvine
HP/Compaq motherboard name: Irvine-GL6E
OS: Windows Vista Home Edition, SP1